Limited tickets remaining
There are a very limited number of tables and tickets remaining at the World Superyacht Awards 2015 gala evening. Don't miss out on your opportunity to attend the most prestigious prize giving in the superyacht calendar and join a weekend of fun and networking opportunities in Amsterdam. Make your table applications and ticket applications today to avoid disappointment.
A small number of single tickets are also available.
For ticket enquiries:
Natalie Turner | Event Assistant
Boat International Media
Tel: +44 (0) 20 8545 9378
Email: natalie.turner@boatinternationalmedia.com
Ticket holders are invited to go behind the scenes at five of world's leading shipyards
A prestigious group of four of the world's leading shipyards based in the Netherlands are pleased to offer guests of the 2015 World Superyacht Awards tours of their impressive shipyard facilities on the days leading up to the gala evening.
In addition to exclusive access to the yacht building facilities, the World Superyacht Awards Event Partners invite guests to join a generous hospitality programme including fabulous lunches, classic boat tours and much more!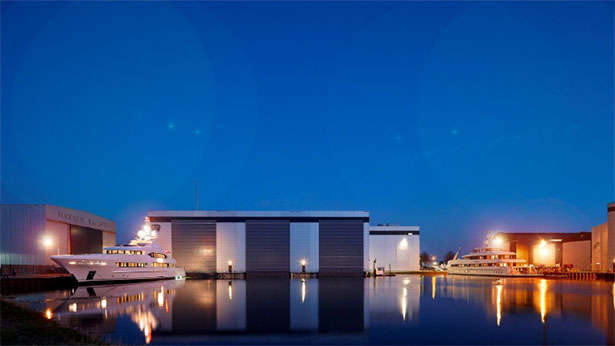 Amels – Friday 8 May
On Friday, Amels invites owners to journey with them on a tour of Amels in Vlissingen, a centre of shipbuilding excellence for 700 years and home of Holland's most famous Admiral Michiel de Ruyter. Guests will be treated to a local Zeeland seafood lunch as well as a chance to see the largest Amels-built yacht, the 83 metres Amels 272, in their newly commissioned 200 metre climate-controlled drydock. Click here for details.
Amels – Saturday 9 May
On Saturday, Amels again invite owners to join them at the National Maritime Museum in the charming heart of Amsterdam. Before dining in the Van Heemskerck Chamber, guests will tour this second largest maritime museum in the world and see how luxury yachting stems from Dutch innovation and craftsmanship that began centuries ago. Click here for details.
Feadship – Friday 8 May
Feadship's Henk de Vries and Dick van Lent invite owners to enjoy an exclusive behind-the-scenes tour to see how they create the world's finest custom superyachts.
Recognising that owners may be travelling to Amsterdam for the first time, the Owners' Tour combines an exclusive behind-the-scenes tour of a Feadship yard – where visitors will watch the expert craftsmen hard at work and meet the personnel at the front line of their daily operations. Champagne and a delicious lunch prepared by a Michelin restaurant will then be followed by a special cruise aboard the classic Feadship, Ammerland (1996), taking v
isitors on a journey through the Dutch waterways. Click here for details.
Heesen – Friday 8 May and Saturday 9 May
Founded by Frans Heesen in 1978 in Oss, Heesen Yachts was the first Dutch shipyard to employ aluminium alloy for the building of yacht hulls. Since then the yard has become a world leader in the design, engineering and construction of high performance, all-aluminium motor yachts. In 1992, Heesen Yachts expanded their business to include the construction of traditional displacement, long-range steel-hulled yachts, and today the company can also deliver magnificent superyachts up to 70 metres and beyond. 11 yachts are currently in construction and their deliveries span through to 2017. Heesen invites VIP guests of the World Superyacht Awards to join them on this tour. Click here for details.
Royal Huisman – Friday 8 May and Saturday 9 May
Founded in 1884, Royal Huisman continues under fifth generation family ownership, blending a passion for perfection with a commitment to technological innovation and improvement. Its purpose-built 30,000m2 facility houses an extraordinary range of equipment, skills and services. Offering complete in-house capabilities from design and development through to after-sales service, Royal Huisman dovetails its own skills and resources with a worldwide network of external maritime specialists to create a bespoke resource tailored to each project. Located in picturesque Vollenhove, Royal Huisman invite guests to discover why their yachts continue to surpass expectation. Click here for details.
Yard tours will run concurrently on Friday 8 and Saturday 9 May, 2015. Due to time constraints and the distances between the yards, guests will need to select one yard tour per day.
Yard tours are available only to guests of the World Superyacht Awards with a valid ticket for the gala evening. All tours are subject to availability and an application process. Admittance is at the discretion of the hosting yard. The closing date for yard tour applications is Friday 25 April, 2015.
Attend the World Superyacht Awards 2015 Finalists Party
On Friday evening, we celebrate all of the shortlisted yachts at an elegant cocktail reception held in honour of the owners, builders and designers responsible for these breathtaking vessels.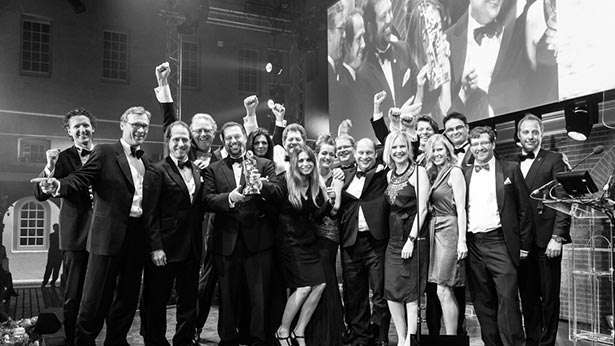 Join the World Superyacht Awards 2015 Gala Evening
The 2015 Gala Evening will be hosted at the iconic Westergasfbariek, a renovated 19th century industrial complex set in a modern landscaped parkland just a stone's throw away from Amsterdam city centre. Yacht owners and the elite of the superyacht world will gather in this impressive venue for an unforgettable evening, celebrating the finest superyachts delivered in 2015. A gala dinner, will be followed by the anticipated Awards Ceremony hosted by international broadcaster Natasha Kaplinsky. Live entertainment and an exclusive after party will make for an unforgettable evening for all in attendance.
The full World Superyacht Awards event programme is available to view here.
Click here for full pricing information World Superyacht Awards tables and tickets.
For more information on the World Superyacht Awards, please visit worldsuperyachtawards.com or contact:
Jess Donald | Event Manager
Boat International Media
Tel: +44 (0) 20 8545 9336
Email: jess.donald@boatinternationalmedia.com
Keep up to date with all the latest Boat International Media events news on Facebook and Twitter!