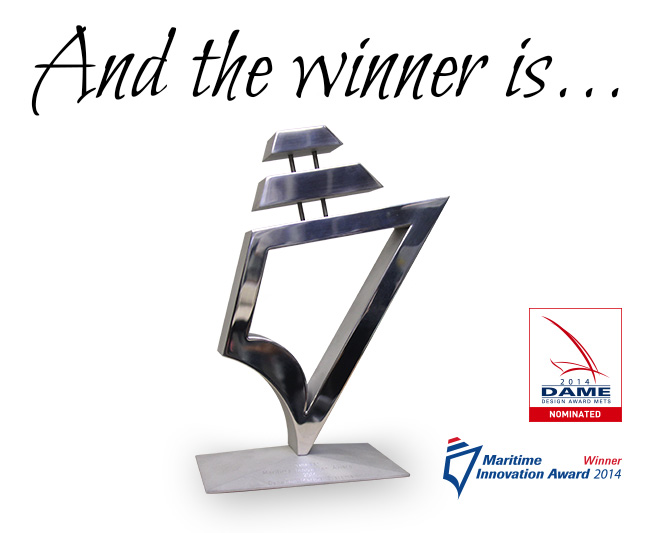 brought to you by AntiRoll
A Well Balanced Breakfast meeting for the press
Last Thursday, DMS Holland was awarded the Maritime Innovation Award 2014 for its AntiRoll stabilization system. AntiRoll is an advanced system providing outstanding maritime stabilization with ultimate balance both cruising and at zero-speed. An innovative piece of craftsmanship in maritime stabilization engineering for super- and megayachts, which, as this award represents, has now been recognized and acknowledged as being so by experts. After all, the Maritime Innovation Award is a trophy awarded to the company that, according to the panel of judges, has developed an innovation for the marine and / or offshore supply industry and has proven to have achieved innovative developments within the maritime sector.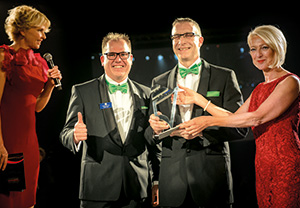 During the overwhelmingly well attended and chic Maritime Awards Gala at the Taets Art & Event Park in Zaandam, the DMS founders Patrick Noor (sales) and Arnold van Aken (engineering) were presented with the Maritime Innovation trophy by Anita Witzier. It is a prestigious award and DMS's achievement captures your imagination, especially when you consider that the company has only been in existence for two years and that in the Maritime Innovation Award Competition, they were up against major global companies.
Anita Witzier expressed her amazement at the two gentlemen's green shoes, which to the amusement of those present, were shown in full screen on all the big screens around the room. However, this outfit was more than just a gimmick. Commenting on the green shoes, Patrick Noor explained that they were in fact a reference to the fact that AntiRoll operates sustainably and fuel-efficiently and can, therefore, be called a 'green' system.
In addition, AntiRoll has also been nominated for the 2014 edition of the DAME Awards
Following last year's nomination for RotorSwing, you could say that DMS Holland is the 'stable factor', not only with their products but also in the DAME Award competition! The two directors, Patrick Noor and Arnold van Aken, are also extremely proud of these achievements. The overall winner of the DAME Award will be announced on the 18th November during METS.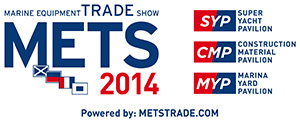 A special meeting has been organized for the press. We will be hosting a breakfast meeting during which the award winning AntiRoll system will be presented. A traditional Dutch breakfast and of course well balanced with a slice of maritime innovation of international stature. We would be delighted if you could join us and we look forward to welcoming and meeting you.
Wednesday 19th November, 09.00 hrs
SuperYacht Pavilion 10.321
For your personal METS visitor badge go to www.dmsholland.com and click on the METS button to register. 
Please R.S.V.P. before Monday November 17th 18.00 hrs to marketing@dmsholland.nl